The Dovecote welcomes you
The Pigeonnier is a standalone suite that can accommodate up to 4 guests.
Step into a paved living room featuring a cozy fireplace. A stone-carved staircase leads you upstairs to a spacious suite with an open-concept bathroom at the head of the bed. 
Outside, a garden lounge and a gazebo await you. The view of the castle will delight you. 
Explore the 100-hectare park perfect for your leisurely strolls. Discover the unique characteristics of our beautiful region: its history, its castles, and its gastronomy. 
Browse through the Pigeonnier's photo gallery to get a closer look.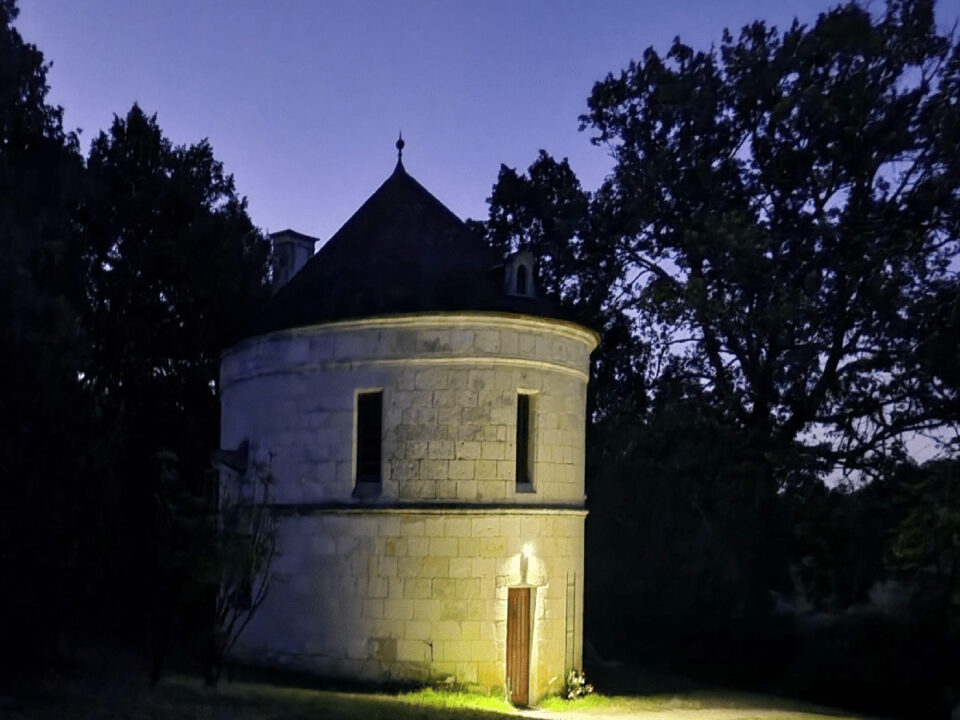 Rates and Conditions
Two nights minimum
Weekly rates are available depending on the time of year and the number of guests
Various Packages for This Location
Nightly rate in a guest room, breakfast included.

Additional accommodation with the Château and La Roseraie and/or the entire estate.
Bath towels and bed linens are included in the rental.
Our Options:
Your meals prepared and delivered as part of the bed and breakfast package.
We offer, through our service providers, the organization of your meals as well as their delivery.
These options are to be finalized during the quote process. Contact us for more information at 02 47 65 80 80.